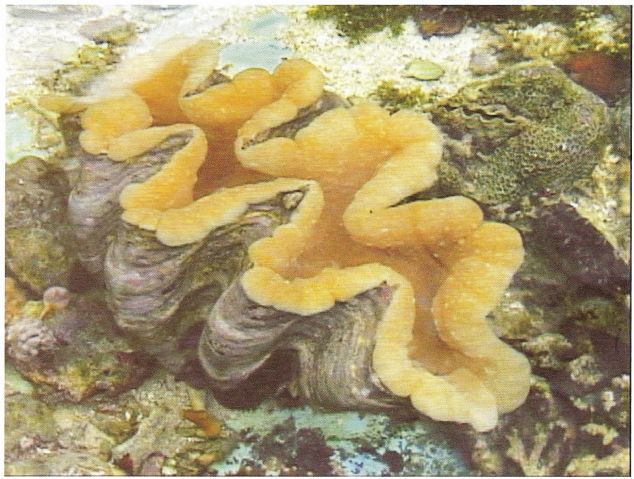 Giant oyster (Tridacnidae) Some species (T. Gigas) can grow up to 1.5 meters tall.
Giant Oyster Farming
Giant oyster farming has been a topic of interest in the pacific ocean for many years. There is no breeding of this species for our country today, but it would be good to give information as it is an interesting breeding technique. Its meat is considered very valuable. Their shells also attract a lot of attention for decorative purposes. It is also used in some jewelery making. Believing that meat has an aphrodisiac effect in Asia and the USA increases the demand for meat.
It can be assumed that Giant Oyster farming basically started in the 1970s. The most important factor affecting this issue has been the decrease in natural stocks. The factors in the reduction of stocks are: pollution, concentration of population on the beaches, increased urbanization and overfishing. Upon the reduction, offspring production studies were undertaken in hatcheries and positive results were obtained. It is also an interesting creature for demonstration in large marine aquariums. For this reason, the production of individuals that can be kept under human hands has also encouraged breeding. Today, it is seen that many hatcheries are working in the sea regions where giant oyster lives.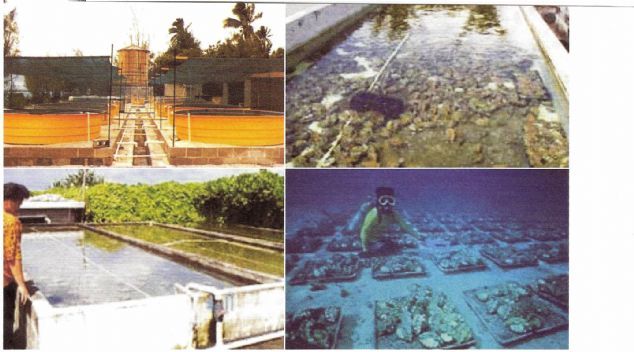 Growing in ponds on land and maintenance work in seated individuals.
There are many species in the Tridacnidae family. Some of them are very large. It is recorded that the T gigas species can grow up to 1.4 m. Many of these species can be cultivated. More studies are carried out on T maxima, T crocea and T squamosa species.
These creatures have an interesting diet. They have a common life with an algae species called zooxanthella in terms of nutrition. (Syrnbiodinium microadriaticum). This alga lives on oysters. This alga produces a type of sugar, amino acids and fatty acids. Some of these products are also considered food by oysters. Thus, oysters can easily live and thrive in clean sea water, with this symbiosis and no nutritional problem, only in an environment with good sunlight. Thus, an easy production method is born. The most important issue in breeding is that oysters are grown in hatchery conditions and placed in growth environments. When the juveniles reared in hatcheries are 2-3 cm tall, they are put into the sea.
Individuals placed in cages of 2-3 cm reach the size to be used as food in 2-3 years. Particular attention should be paid to individuals in cages. Every two to three weeks, divers try to clean the deposits that have accumulated on the shells. The breeding depth is around 3-5 meters. Dead individuals should be removed immediately. If the individuals are not placed in cages, the casualties are too high.
Cages are placed on feet to the bottom of the sea to protect them from other creatures. The octopus is one of its most important enemies.